Toronto Star: Summer Course Announced as School Appoints Street Nurse Cathy Crowe to Help Get it Going
September 25, 2013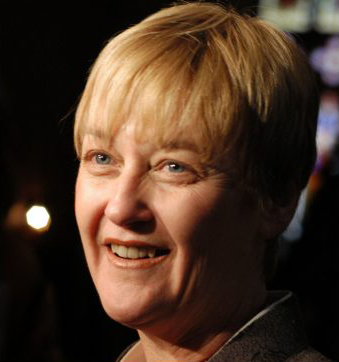 TORONTO – Young people who want to become activists like the late Jack Layton may get schooled on the subject next summer, thanks to a new initiative by Ryerson University.
The fledgling idea for a Jack Layton Summer School for Youth Activism was announced Tuesday at the institution's second annual Jack Layton Lecture, alongside the appointment of Toronto street nurse Cathy Crowe as a distinguished visiting practitioner.
Layton passed away in 2011, just months after leading the federal New Democratic Party to its best-ever standing in the House of Commons.
Crowe, who identifies Layton as a mentor, will help start the summer school during her two-year term at Ryerson.
"I just hope to really share my passion for social justice with students," Crowe said Wednesday, adding Layton would have loved the idea of a youth activism program.
"That would be exactly what Jack would hope for."
Crowe was defeated as a provincial NDP candidate in the Toronto Centre 2010 provincial byelection by Liberal Glen Murray.
A Ryerson graduate, Crowe made a name for herself as a street nurse, tirelessly working for decades as an advocate for Toronto's homeless.
NDP MP Olivia Chow said Crowe's appointment was a great way to honour her late husband.
"The appointment of Cathy Crowe is perfect because we need to seriously look at how we can create affordable housing," she said. "She has a lot to teach all of us."
Crowe will collaborate with Ryerson professor Myer Siemiatycki on launching the Layton summer school.
"This is something that we are looking at as a priority, signature, upcoming initiative," said Siemiatycki, who holds Ryerson's inaugural Jack Layton Chair.
Siemiatycki said about two dozen young people will be chosen for the one- to two-week course, set to begin next year.
"We'll put together a program that strengthens their leadership capacities and abilities," he said, adding how the participants will be selected has not yet been determined.
"We think that it's something that would put a smile on Jack's face," Siemiatycki said.
Source: Toronto Star article