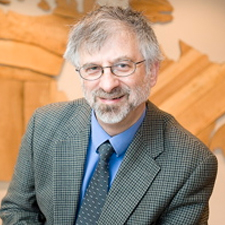 Myer Siemiatycki
Myer Siemiatycki is a Professor in the Department of Politics and Public Administration at Ryerson University, which he served as Chair from 1991 to 1996. He received his B.A. from McGill University, his M.A. from University of Sussex (UK), and his Ph.D. from York University (Canada). He is member of the Yeates School of Graduate Studies and in 2012, Dr. Siemiatycki was appointed as the first Jack Layton Chair.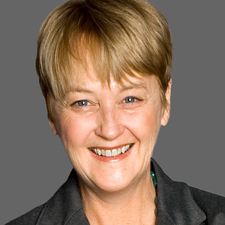 Cathy Crowe

Distinguished Visiting Practitioner, Ryerson University. Nurse, educator and social activist, specializing in advocacy for the homeless in Canada. Honorary degrees from University of Victoria and McMaster University. Recipient of International Nursing Ethics Award and Economic Justice Award.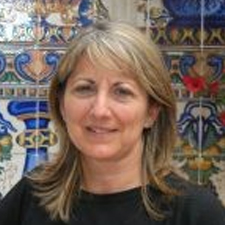 Dr. Doreen Fumia
Associate Professor, Sociology,  Ryerson University. Professor Fumia teaches sociological perspectives with a special interest in sexual identities, unequal social relations and community-based equity issues.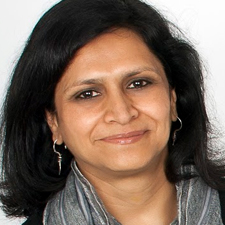 Dr. Reena Tandon
Professor, Community-Engaged Teaching and Learning coordinator in the Arts Student Experience Centre,  Ryerson University. DiverseCity Fellow of CivicAction.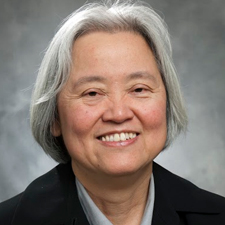 Dr. Winnie Ng
UNIFOR-Sam Gindin Chair in Social Justice and Democracy. Professor, Ryerson University. Labour rights activist and scholar. Recipient of numerous distinctions including the Urban Alliance on Race Relations' Leadership Award, the United Farm Workers' Cesar Chavez Black Eagle Award and the YWCA Woman of Distinction Award.
A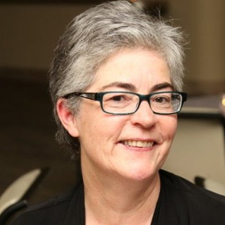 llison Bain
Allison Bain is the Director of Philanthropy at YWCA Toronto and is a not-for-profit champion of portfolios including: fundraising; strategic, business and operational planning; human resources; volunteers; and governance. Bain was the VP for Human Resources and Planning and the Associate Managing Director of the Toronto International Film Festival. Working with key Board members, Bain raised $50 Million in capital funding for TIFF. In 2001, she was recognized in Parliament as a "Canadian Woman Who Make a Difference." Allison Bain has a Certificate of Advanced Human Resources Management from the Rotman School of Management.
A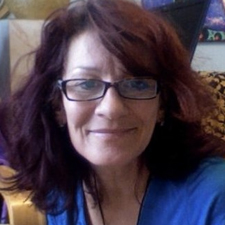 udrey Huntley

Audrey is of European settler and Indigenous ancestry. She was born in Calgary, Alberta and moved to Europe as a young adult. She lived and worked there organizing in social justice movements for 18 years and earned a Masters Degree in political sciences at the Philipps University of Marburg. She returned to Turtle Island in 1998 and has been involved in anti-colonial struggles in BC and Ontario ever since. Audrey is a documentary filmmaker and paralegal based in Toronto. She is the co-founder of No More Silence and works at Aboriginal Legal Services Toronto.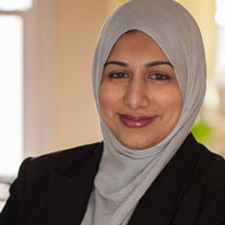 Ausma Malik
School Trustee, Toronto District School Board, Ward 19. Child care activist. Former Community Outreach coordinator at the Stephen Lewis Foundation.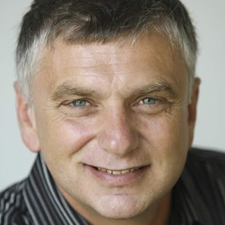 Brad Honywill

Brad Honywill was a reporter and editor with a variety of newspapers in Ontario for 25 years, including the Hamilton Spectator and the Toronto Sun. He also taught journalism and new media at both Sheraton and Humber colleges and served as president of the union local representing journalists and other newspaper employees in Ontario for five years. He was also the press secretary Olivia Chow mayoral campaign. He is currently a representative for Unifor 87-M, where he bargains contracts and advocates on behalf of unionized media employees.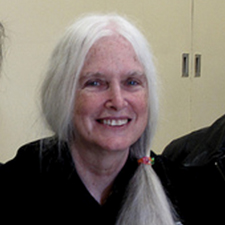 Carolyn Egan

Steelworkers Toronto Area Council President Carolyn Egan is a long-time labour and women's rights activist. In the 1980s she co-founded the Ontario Coalition for Abortion Clinics, where she played a major role in organizing Toronto's annual International Women's Day march. It was the definition of women's 'choice' over their lives that broadened the organizing. Her work supports women's labour, reproductive freedom and justice, gender identity and essentially building an equitable and just society.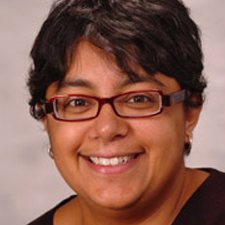 Deena Ladd

For nearly two decades, Deena Ladd of the Workers' Action Centre (WAC) has been using popular education as a technique to advocate with workers.
She has been working to improve wages and working conditions for primarily workers of colour, low-wage workers and immigrant workers, who are often the most marginalised and vulnerable. She has been successful in establishing partnerships and linkages to shine a light on exploitation and discrimination.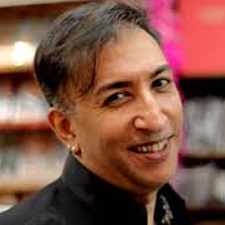 El-Farouk Khaki
Refugee and Immigration Lawyer and human rights activist on issues including gender equality, sexual orientation and progressive Islam.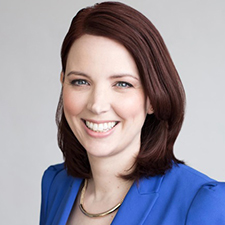 Jennifer Hollett
Jennifer Hollett is an award winning broadcast journalist (CBC, CTV, MuchMusic) and a leader in Canada's rising generation of community organizers and activists redefining politics. As a leading digital expert, Jenn uses social media to increase participation and mobilization in politics and social issues. She studied public policy at Harvard University where she obtained her MPA, and is a regular teaching fellow for Professor Marshall Ganz at Harvard Kennedy School.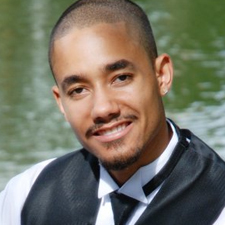 Kofi Hope
Kofi Hope is a Rhodes Scholar, Doctor of Philosophy in Politics, community activist and youth advocate. He has over 10 years of experience in managing community based programs.  In 2005 he founded the Black Youth Coalition Against Violence, a group which advocated for real solutions to the issue of gun violence. Currently he is the Managing Director of Community Empowering Enterprises (CEE) a non-profit which creates economic opportunities for Black youth in Toronto.  He has delivered over 60 speaking engagements in Canada and the UK.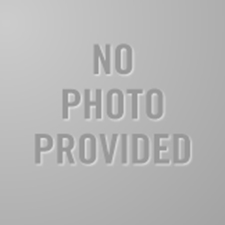 Pablo Godoy

TBA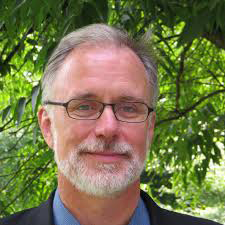 Sean Meagher
Sean Meagher is a partner at Public Interest. He is also the Executive Director of Canadian Doctors for Medicare and the voice of Canadian physicians who support our public, single-payer health system. With thirty years of experience, he has worked closely with communities, governments and non-profit organizations. Sean also has great experience leading successful community engagement and government relations' projects.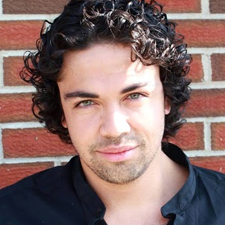 Mo Waja

Mo Waja is an alumni of Ryerson University, the Ted Rogers School of Management – where he founded both the Ryerson Speech & Debate Association as well as the PictureWords Presentation Training Program. Currently, Mo works as the Marketing Coordinator at SPLICE Software, where he focuses on brand strategy and external marketing. Launched in 2014, Mo is also the Founder & Instructor at present-IMPACT. To date, Mo has hosted sessions on effective presentation delivery for United Way's CITY Leaders and Peel Region, as well as Jeux Du Commerce Central Ryerson.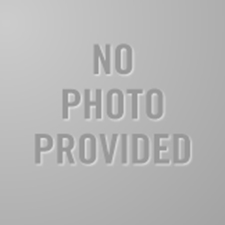 Suzanne Gibson

For over 20 years, Suzanna Gibson has worked in the Canadian non-profit organization as a gifted consultant with a personal commitment to social innovation and the creation of a better world. She has worked with grass-root, city, municipal, provincial, national and international organizations as well as universities and larger federations and associations in many sectors. She inspires new and established organizations to "dream big" and unite around an idea, strategy or plan to turn those dreams into reality.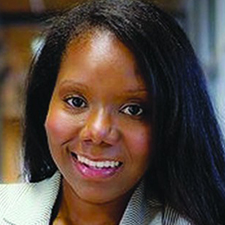 Tiffany Ford
Elected as Toronto District School Board Trustee, Ward 4, Tiffany Ford is working towards bettering schools, accessibility to quality education and serving youth in York West.  Tiffany Ford is the founder of the Ford Global Group, a parent company of marketing communications firm Ford Publicity, and telecom company Popeyee Communications. Listed on the 2012 Top 100 Global Publicists and PR Firms for Social Media, she won the Service Award at the 2013 African Entertainment Awards. Ford has a honorary bachelors of Arts degree in Communications and Sociology from York University.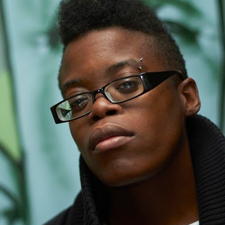 Truth Is
Over the years through poetry and effective communication Truth Is … has dedicated much of her time and all of herself to the betterment of community.
Truth Is … is a poet, a writer, a motivational speaker & an arts educator. In addition to Slam and a long list of feature performances across Canada and the U.S., Truth Is … has headlined in several conferences focused on social equity, gender equality, youth motivation and labour. She has also opened up for Canadian Hip-Hop idol K-OS & legendary activist Angela Davis.