Seniors Housing Building Named After the Late NDP Leader, Jack Layton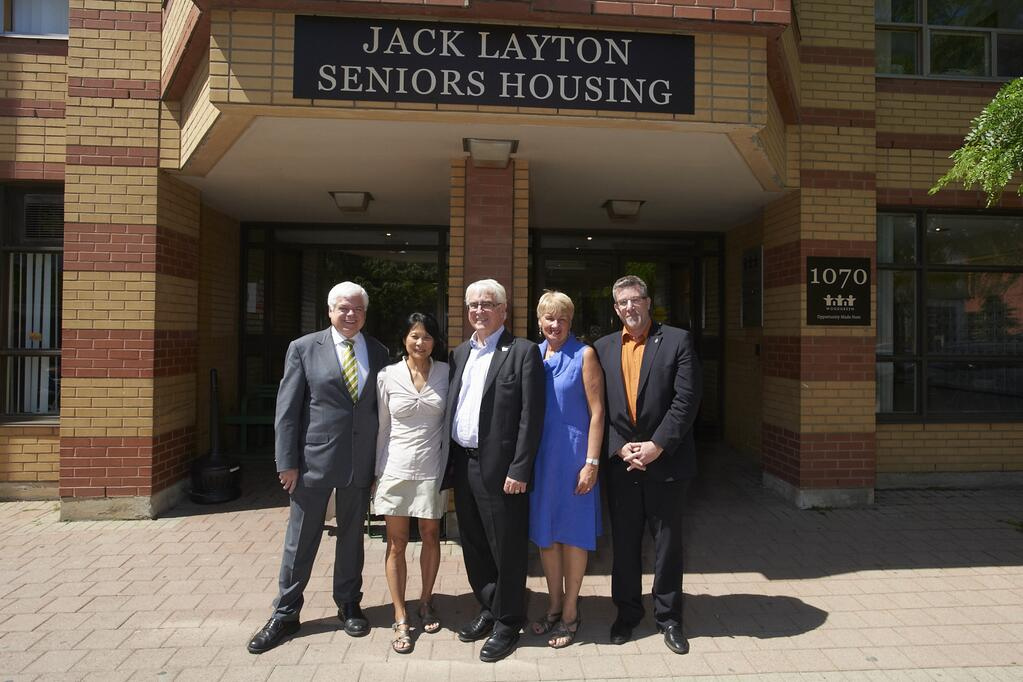 June 10, 2013
TORONTO- On Sunday, June 9, 2013 WoodGreen Community Services honoured the late NDP leader by renaming the seniors housing building at 1070 Queen St. E. "Jack Layton Seniors Housing."
"This is where friendships are created, companionship, and where we come together to celebrate each other and support each other" said Trinity-Spadina MP Olivia Chow, who worked at WoodGreen prior to taking on her position with the NDP.
"I think it's lovely, I just think my dad would be so touched," said Sarah Layton, about her dad who died of cancer in August 2011. "He (Jack Layton) cared so much about housing and so much about seniors that it just seemed perfectly appropriate to have something in this realm with his name."
Both Sarah Layton and Olivia Chow received a plaque honouring Layton, who served as a councillor in the community prior to becoming a member of parliament.
Olivia explained to those in attendance that seniors are facing a ten-year waiting period for housing. She emphasized the need for more affordable housing; something that was always a top priority for Layton. "This building, this housing, this is where love grows."